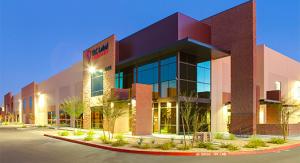 Welcome to Hardrock
Hardrock Concrete Placement Co., Inc. is a full service commercial concrete subcontractor established in 1989. Since inception we have become a leader in the Southwest's commercial concrete industry. We are a privately held company servicing the Southwest with offices located in Phoenix, Tucson, and Albuquerque.
Our financial strength, stability, and reputation have cemented our prominence in the industry allowing us to provide a bonding capacity for large projects offered by few subcontractors.
We pride ourselves in providing the highest quality construction and superior customer service. A testament to our commitment is evidenced by our high percentage of return clients, over 90%. We are consistently the "concrete subcontractor of choice" with many of our clients.
As a prominent player in the concrete industry, Hardrock has adopted progressive concrete techniques and remains a production leader by successfully constructing complex projects across a broad spectrum of building categories.
Thank you for visiting our website.